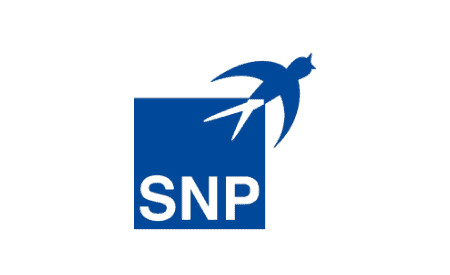 New deal paves the way for adoption of leading software solutions to expedite SAP data management projects
London 20th of October 2020 – Proceed Group, the data management specialist, is pleased to announce the signing of a partnership agreement with digital transformation company SNP Group in the UK, Ireland and South Africa, formalising their long-standing relationship and establishing a cross-selling arrangement. The partnership will offer customers the opportunity to benefit from specific offerings from both organisations, delivering major cost savings and operational efficiencies.
A key part of the agreement allows for the cross selling of SNP's Test Data Organizer (TDO) and Proceed Group's latest decommissioning tool, Proceed Cella.
SNP's TDO automates and accelerates the refresh of non-productive data from SAP productive systems providing accurate, up-to-date, test data and allowing businesses to mask personal or commercially sensitive data. As well as reducing the size of the non-productive SAP systems through targeted and time-sliced refreshes leading to immediate cost savings.
Proceed Cella enables users to decommission multiple SAP and non-SAP legacy applications while retaining full access to all required business data, resulting in large cost-savings and reduction in the business risks associated with using legacy systems.
Ben McGrail, managing director at SNP UK, commented: "This is an exciting partnership between two companies which lead the field in SAP data transformation and data management. Working together, we will be able to help more SAP customers to transform, modernise and rationalise their SAP landscapes".
Nick Parkin, CEO at Proceed Group, added: "After many years of collaboration with SNP, I'm delighted to see Proceed formally join SNP's partner programme and for SNP to become a Proceed partner at the same time. There are great synergies in the solutions and services we offer clients within the SAP data management field, and by Proceed taking SNP's TDO to our customers and SNP taking Proceed Cella to theirs, we will be enabling a much wider set of clients to realise the very significant benefits that these products deliver."
Proceed Cella has made exceptional progress since its launch in June 2020. As well as adoption by many SAP customers across Europe, it has also been selected by SAP partners as their system decommissioning solution of choice. SNP's adoption of Proceed Cella will offer clients an innovative solution to address their system decommissioning requirements for both SAP and non-SAP systems, reinforcing its position as the market-leading solution for application retirement.
Through this partnership Proceed Group will also be joining the SNP partner programme.  Likewise, SNP will become another formal partner of the Proceed Group partner network.
About Proceed Group
SAP and data management specialist, Proceed Group is a UK headquartered business that has to date helped 650 customers across the globe to improve business and IT performance, reduce costs, increase ROI and assist with data compliance and regulations management. Its services and software tools for SAP automates data archiving, decommissioning and content management processes, allowing businesses to gain business agility, relieve strain on internal resources and increase efficiencies in deployment and maintenance.
About SNP
SNP is a world-leading provider of software for managing complex digital transformation processes. Instead of traditional IT consulting in the ERP environment, SNP offers an automated approach using specially developed software: The Data Transformation Platform CrystalBridge® and the SNP BLUEFIELD™ approach allow companies to restructure and modernize their IT landscapes much more quickly and securely as well as migrate to new systems or cloud environments more securely. This gives customers clear qualitative advantages while at the same time reducing their time and costs.
For more information, please contact:
Nicola Males
Vanilla PR
+44 (0)7976 652491
nicola@vanillapr.co.uk
Contact SNP UK
Cristina Carvalho
Account Manager
+44 7 818 377 164
cristina.carvalho@snpgroup.com