Tips for running data management projects remotely
Thursday, January 20th, 2022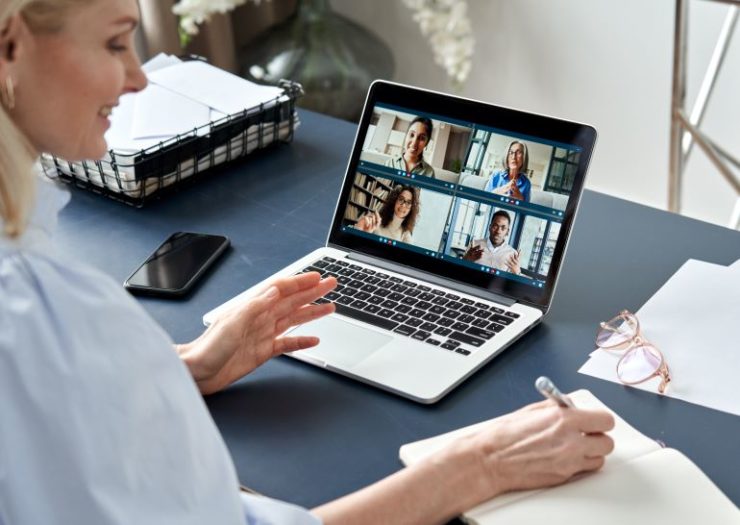 Globally, businesses have been forced to completely change how they connect with their employees, customers, and suppliers. Face-to-face meetings are out, and remote working is in. Our people are based all around the world, so we are used to working remotely but we did have to make changes to way we run data management projects remotely for our clients.
Now, all communication needs to happen digitally, planning meetings and workshops take place online. Consultants can no longer travel to work with our clients in their offices for the length of a project. On a positive note, with these adjustments, we have seen an increase in productivity when running data management project remotely. Eliminating the need to travel means our teams can be more efficient. It has even saved our clients' money, through eradicating travel and accommodation expenses.
So, what have we learnt throughout this period of adjustment? Our consultants have been carrying out data management projects for years. Here is their advice.
1. More

d

efine

d remote

workshops
Gathering all project stakeholders into one meeting room is no longer possible for obvious reasons. In the past this was a great way to collaborate, it meant stakeholders from each department could come together with their third-party suppliers to plan and ask questions. Attempting to mimic this approach virtually has proven less effective.
Here at Proceed, we have introduced smaller more defined online data management workshops with our clients. Each workshop has a clear purpose, and we encourage our attendees to prepare their questions ahead of time to avoid unnecessary delays. The fact that these meeting can be recorded is also extremely useful. Clients can revisit at any time should they need to. 
2.

Regular and structured communication
Once a remote data management project is in full swing, we have found that progress meetings should not only be held regularly but also in a structured way. Sharing the project plan on screen to highlight completed tasks, upcoming tasks, and blockers reminds everyone how their tasks fit into the bigger picture and how any delays may affect the rest of the team as well as the overall project timeline. 
Ending these catchups by 'going around the virtual table' gives everyone the opportunity to speak up about any potential blockers. This is even more useful for non-native English speakers, who may find virtual meetings more difficult, especially when they are audio-only conferences. 
Furthermore, audio calls tend to indeed be the preferred choice, but for smaller meetings, switching to video can improve understanding and help build better working relationships. 
3. Using collaboration tools more effectively
when running projects remotely
Collaboration tools are critical for a remote project to run smoothly. There are several tools out there and it is of course important to be consistent across the business. In the past a physical whiteboard or task board with movable cards kept everyone on track and it is imperative to replicate that virtually. 
Emails are easily misplaced, deleted or some team members may be mistakenly left off distribution lists. Clearly, all team members need access to project related information and documents and so ensuring there is a centralised location to share all the information is necessary. 
Getting approval for certain documentation is also an important process of any project. Approvals need to happen quickly to keep things moving, and so, having the technology to create, share, amend and manage this process on one platform improves productivity and efficiency. 
Here at Proceed, we use Microsoft Teams. We have found it has most of the functionality we need to collaborate on remote  data management projects, including all the above, virtual whiteboards, document repositories and approval flows.
4. Develop a third-party access strategy
for remote data management projects
Businesses need to build an assessment process to define the needs of the third-party organisation. Establishing who needs access, what level of access, and the duration, limits the number of users and accounts with broad or elevated access rights. Following this procedure will dramatically reduce security risks, ensuring users only have the minimum level of access needed to do their jobs, for only the right period of time.  
Running data management projects remotely offers obvious conveniences. Access to project information, tracking progress and collaboration can happen anytime and anywhere, and, in many cases, it is already incorporated into the services and technology we use every day. So, while all businesses have no doubt had to overcome several obstacles to ensure these operations run smoothly on a larger scale and most will inevitably evolve toward a hybrid combination of face-to-face and remote working, we have seen that with the right knowhow, the right technology, and the right processes in place, running data management projects remotely can save time and increase productivity.